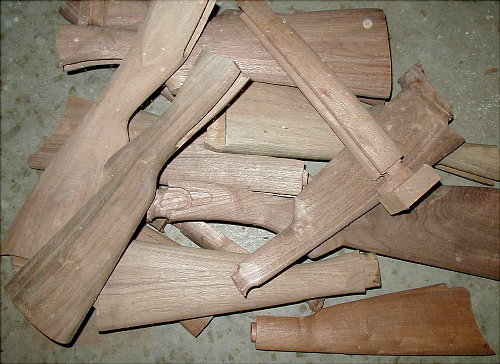 Reject Stocks
These are semi-finished reject buttstocks. These stocks are rejects and are not suitable nor intended to be put onto a gun, they could be bad inletting, un-inletted, have knots, checks, major sap wood, major imperfections, major chip-outs, major cracks, breakage, Etc. these stocks would be good to use for practice checkering, practice finishing, practice engraving, practice carving, etc..
The stocks will be picked at random from the quantity we have at the time, there will NOT be a pick and choose option.
Sold in bundles of 5 stocks with a 2 bundle limit per order.
Any order placed with more than 2 bundles will be canceled.
If you want more than 2 bundles please contact us with your ship to address for availability, pricing and shipping cost.